VIPparcel wins 2015 USPS National Award
---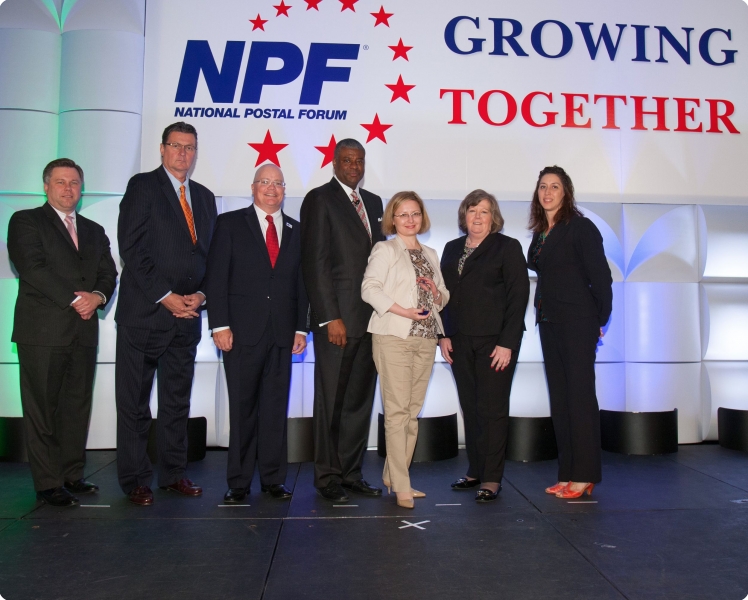 We are proud to announce that our online technology and shipping solutions has been recognized and awarded by the US Postal Service. The Mail Technology Award was accepted by VIPparcel on May 18th at the National Postal Forum in Anaheim, CA and presented by the USPS' senior leadership team, including the current Postmaster General, Megan Brennan. We are very happy to share this news with you. It's a confirmation of our never-ending desire to bring the best possible service in partnership with the USPS.
Read more about our company on National Postal Forum site.
The USPS annually awards companies for implementing best practices in two categories: Mail Innovation and Mail Technology. The USPS recognized VIPparcel for taking the steps necessary in providing customers with technology and shipping solutions needed for a business to implement the best shipping solution. VIPparcel continues to invest in the technology required to provide customers with the ability to print and integrate all online postage services to their needs and will remain a constant focus.
What does this award mean for you, our customers? It means you can continue expect a zero-cost service dedicated in providing the very best shipping solutions on the market. Every day we look at how our service can be bettered or improved. Like always, if you have any questions or comments please write to us or give a call.
Thank you for helping us achieve this amazing award!
---