Reviews
---
Tell everyone what you think about us!
---
Lori B. Swem
Owner
Lorybird Boutique
23 North Broadway Nyack, NY 10960
I wanted to share my experience working with VIPparcel.
A little bit about my business; I own a brick and mortar store selling women's clothing and accessories, along with selling on eBay and my website.
I ship out to customers approximately 4 times a week. Frustrated at not being able to qualify for discounts from my local carries, someone suggested I look into VIPparcel.
It was easy to sign up on the site, and I was really amazed at the discounts offered on all my shipping!
I usually ship with USPS Priority Mail. VIPparcel has been saving me approx. $1.50 on every domestic package and much more on international. There were no fees to sign up, and I only needed to start with a balance of $25.00 in my shipping account.
Thank you, for being responsive to my questions and helping me integrate the service with my eBay account. Shipping via VIPparcel seems like a no-brainer. I print my shipping as always and am saving money every time! How do you do this??
I highly recommend checking this company out if you ship packages out with USPS.

Filipe
Owner
Box4World.com
Orlando, Florida
I am Filipe – the owner of Box4World.com and I've been using VIPparcel.com for couple of months already. I am very satisfied because I finally found a company that is concerned about its clients and has one of the best rates in the market for USPS. I can save a lot of money and have a fast turnover because the system is so simple and easy to use.
One of the best things it's that VIPparcel.com doesn't charge monthly fees, there are no contracts and still has the best rates for shipping.
I would like to thank VIPparcel for inviting me to try out their system. I know I will not switch to another company because is the best I've ever used.
Thank you VIPparcel!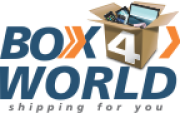 My name is Mark and I'm the owner of ReShipUS.com. VIPparcel.com was able to give me great rates on my International shipping and saved us a lot of money on the shipping. Their customer support is also great, quick response. I would recommend them to any company. This service will benefit your business.
We have been working with VIPparcel since August 2014 and saved already a lot of money on shipping cost. It is a pleasure doing business with this company. Sales team and customer service are very helpful and professional. I will certainly recommend VIPparcel.com!
Maire Rosa
Operations Manager
Relay Shop USA
Atlanta, Georgia
We are very satisfied with VIPparcel services so far! Customer service is FAST, they are very reliable and their prices are very competitive for our international shipment. Now we are saving so much money compared to the previous company we were using. Thank you VIPparcel for doing such a great job!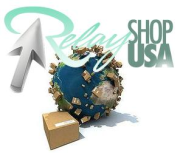 Kamil
AmForward.com
Portland, Oregon
After mixed experiences with other USPS providers, we were skeptical at first when contacted by VIPparcel.com. When they promised lower rates and no monthly fees, and no long-term commitments we gave VIPparcel a try. We are glad we did. Signing up was a cinch, and we were using their web based service within minutes and saving on postage as promised. We like to use their web based shipping application as it makes it really easy to deploy on multiple workstations because there is no software to install. Alley
Northern Marine Electronics
Little Silver, New Jersey
We have been using VIPPARCEL.COM for all of our international shipments for the past 6 months it has been awesome! We have been saving so much money on shipping plus the website is very easy to use. AWESOME customer service. VIPPARCEL is always happy to help!
Thanks again for all you do!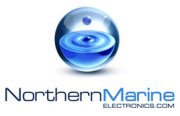 We get calls constantly regarding changing services and very seldom are we inclined to do so. So when Anatoliy from VIPparcel.com contacted about a postal service change we were very skeptical. Already was receiving a discounted USPS rate and thought we were saving as much as possible. Worst case scenario we could change and as long as prices were not higher we were no worse off.
We subscribed to VIPparcel.com and notice an immediate savings in both International and Domestic shipping. They have provided us with savings as promised and ease of use with shipping menus. Our account manager checks in the see how things are going. When was the last time you got that as a service from USPS??? Overall very satisfied with the change to VIPparcel.com and would strongly recommend to anyone that uses USPS as a shipping partner. They have delivered as promised.
Toshiyasu Abe
OPAS Shipping
Portland, Oregon
We've been very satisfied using VIPparcel.com for our international USPS postage! Their service team is very helpful and responds quickly to any inquiries. Their interface is easy to use and has helped smooth our work flow, and we've realized some considerable savings on postage compared to our previous providers. We're glad to be working with VIPparcel.com!

I've been using VIPparcel.com for some time now and the customer service and discount rates have been exceptional. It is a very quick and easy shipping interface that prints me my labels within minutes - no fussing around. I would recommend VIPparcel for any shipping business that needs to save on shipping with USPS.
Dean Corbett
Owner
Mail Masters
Salt Lake City, Utah
My initial impression of VIPparcel.com website appears professional and navigating is user friendly. I was delighted to be given such outstanding discounts on USPS both domestic and international. No one in the industry of small parcel shipping offers a discounts unless your company a high volume shipper.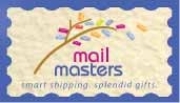 T.R. Clark
Owner
Parcels Forwarding
Happy Valley, Pennsylvania
If you are looking for a good discount on your USPS shipping you need look no farther. This is the best place to reduce your shipping costs.
I was burned once when the company that promised me a large discount sold me forged postage. So I was more than a little skeptical when I heard from VIPparcel.com. I did not want to sign up and in fact I actually went to their operation to check them out.
They were more than willing for me to come, and see what they were all about. I have been using them for a while now and they have come through on all levels. They were helpful when I needed them and they check up to see how things are going on a regular basis.
You cannot go wrong using these guys. I highly recommend them.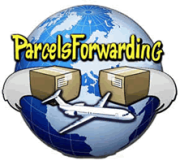 ---
Tell everyone what you think about us!